Sampling Cioccolato Grezzo Leone: an explosion of UGC!
We intercepted an eTryvertising campaign linked to the launch of the new reference 'Cioccolato Grezzo Leone' (Pastiglie Leone). The sample kit was placed in a box belonging to a wine eCommerce.
The sample kit (see the photo) is composed of a 55g bar and a leaflet (10x15cm) with illustrations, a description of the main ingredients and a 10% discount voucher to be used on the Pastiglie Leone online shop.
The particularity of this chocolate bar is that it is unrefined chocolate, 70%, composed of only three ingredients: chocolate beans, sugar and vanilla bean.
The bar is not designed specifically for sampling activities, but is one of the two standard sizes of product that is sold in the displays.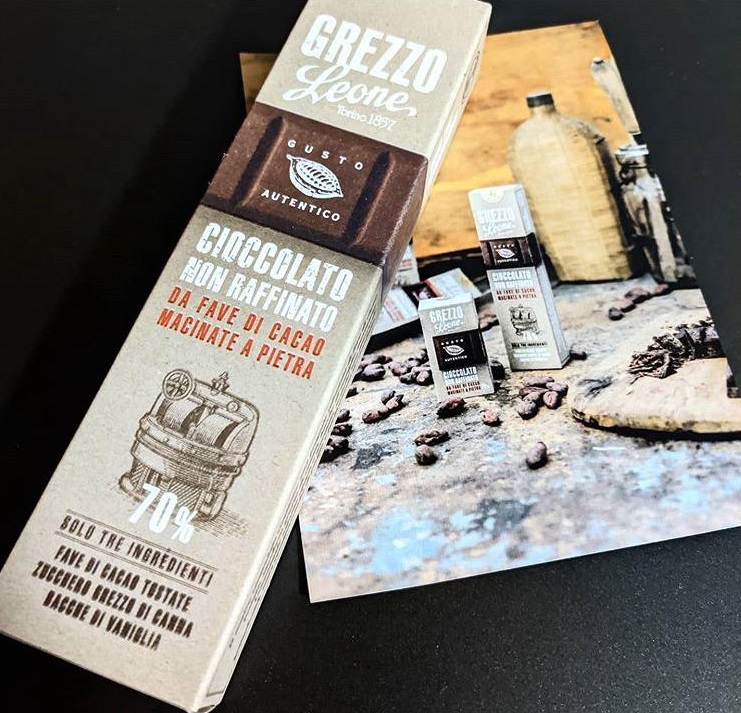 ONLINE SUCCESS
Whether it is due to the particular period in which we are dealing with or the fact that chocolate has always been seen as a cocooning treat and therefore very much appreciated, the spontaneous sharing of this campaign was very high.
In fact, by checking Instagram, the hashtag left on the back of the leaflet #GREZZOLEONE, was find a lot of time and a large number of posts and stories promoting the initiative and appreciating the chocolate were posted. Clients thank the eCommerce that have distributed it internally, in a wave of tags and nice comments.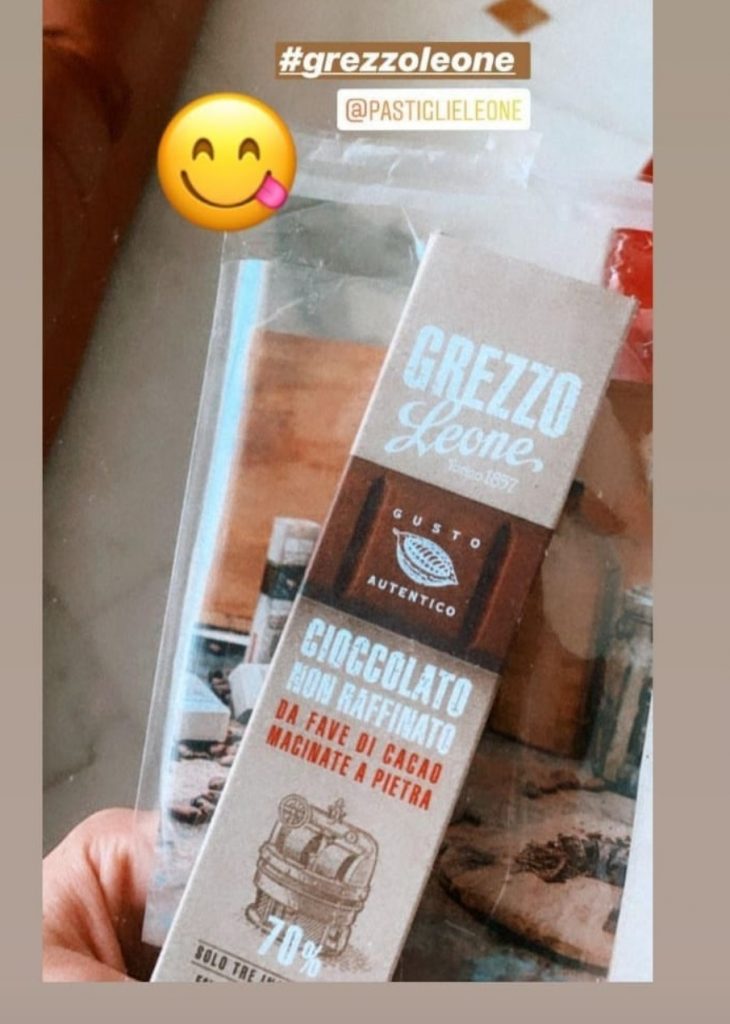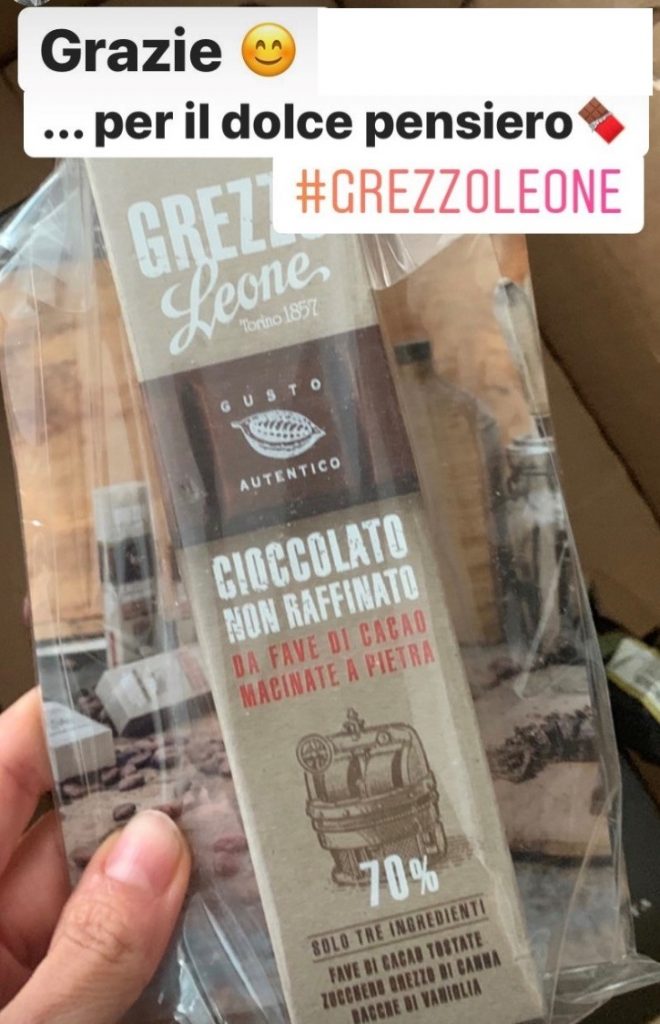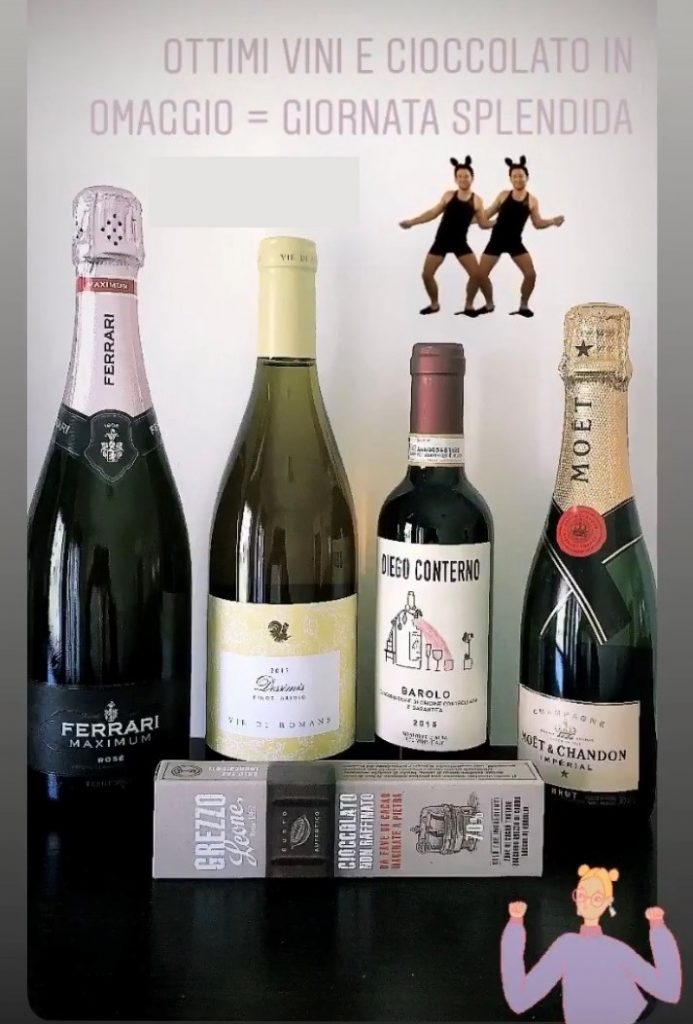 POSITIVE ASPECTS AND AREAS FOR IMPROVEMENT
The positive aspects of this sampling activity are:
The respect of the target in relation to the call to action
The guarantee of product integrity
The certain contact
The "trial" of the product, shared within the family between children and adults
The introduction of a call to action inviting to purchase on the Pastiglie Leone online shop
The high generation of spontaneous sharing (UGC)
The operation: implementing the marketing campaign despite the challenging period
Areas for improvement:
The plastic packaging that joined the tablet to the leaflet "wore slightly tight".
Communicate less, communicate better!
REFERENCES: